Environmental tESTING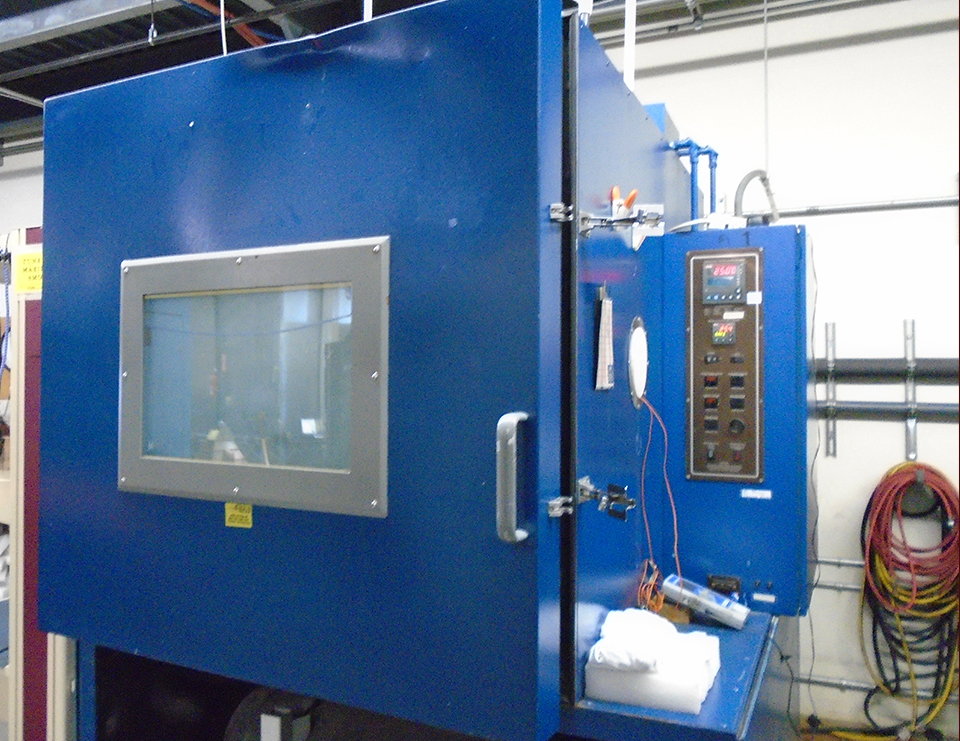 DNB Engineering Inc. prides itself as a full-service solution provider. We offer extensive capabilities to perform a complete range of Environmental tests. DNB is certified to test devices in accordance with MIL-STD-202 (or Equivalent Commercial Specifications), MIL-STD-810 and RTCA DO-160.
MILITARY, AEROSPACE, INDUSTRIAL, COMMERCIAL
LRU's
Electronic Components
Connectors
Sub-Assemblies
Missile Electronics
Ordnance
Avionics
Sub-Systems
Transport
Components
Medical Devices
DSCC Approved *
* DNB is a Defense Supply Center, Columbus (DSCC) approved lab and is on the DSCC Laboratory Suitability List.
Ports available for peripheral equipment and Corona dielectric testing. Accelerated Life Testing available for potentials, duty cycles, loading, and monitoring.
MIL-STD-810
500 -Low Pressure (altitude)
501 - High Temperature
502 - Low Temperature
503 - Temperature Shock
505 - Solar Radiation (Sunshine)
506 - Rain
507 - Humidity
508 - Fungus
509 - Salt Fog
510 - Sand and Dust
511 - Explosive Atmosphere
512 - Leakage
513 - Acceleration
514 - Vibration
515 - Acoustic Noise
516 - Shock
519 - Gunfire
520 - Temperature, Humidity, Vibration, Altitude
521 - Icing/Freezing Rain
523 - Vibro-Acoustic, Temperature
RTCA DO-160
Sec 4 - Temperature & Altitude
Sec 5 - Temperature Variation
Sec 6 - Humidity
Sec 7 - Operational Shock & Crash Safety
Sec 8 - Vibration
Sec 9 - Explosion Proofness
Sec 10 - Waterproofness
Sec 11 - Fluid Susceptibility
Sec 12 - Sand & Dust
Sec 13 - Fungus Resistance
Sec 14 - Salt Spray
Sec 24 - Icing
Sec 26 - Flammability
MIL-STD-202
101D - Salt Spray
104A - Immersion
105C - Barometric Pressure altitude to 150,000 ft. (Cond. A-F)
106F - Moisture Resistance
107G - Thermal Shock extensive range of temperatures
108A - Life
111A - Flammability (external flame)
112E - Seal
201A - Vibration
204D - Vibration-High Frequency
208H - Solderability
210E - Resistance to Soldering Heat
211A - Terminal Strength Pull, Bend, Twist, Torque
213B - Shock Specific pulse
214A - Random Vibration
215J - Resistance to Solvents
301 - Dielectric Withstanding Voltage
302 - Insulation Resistance
303 - DC Resistance